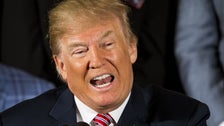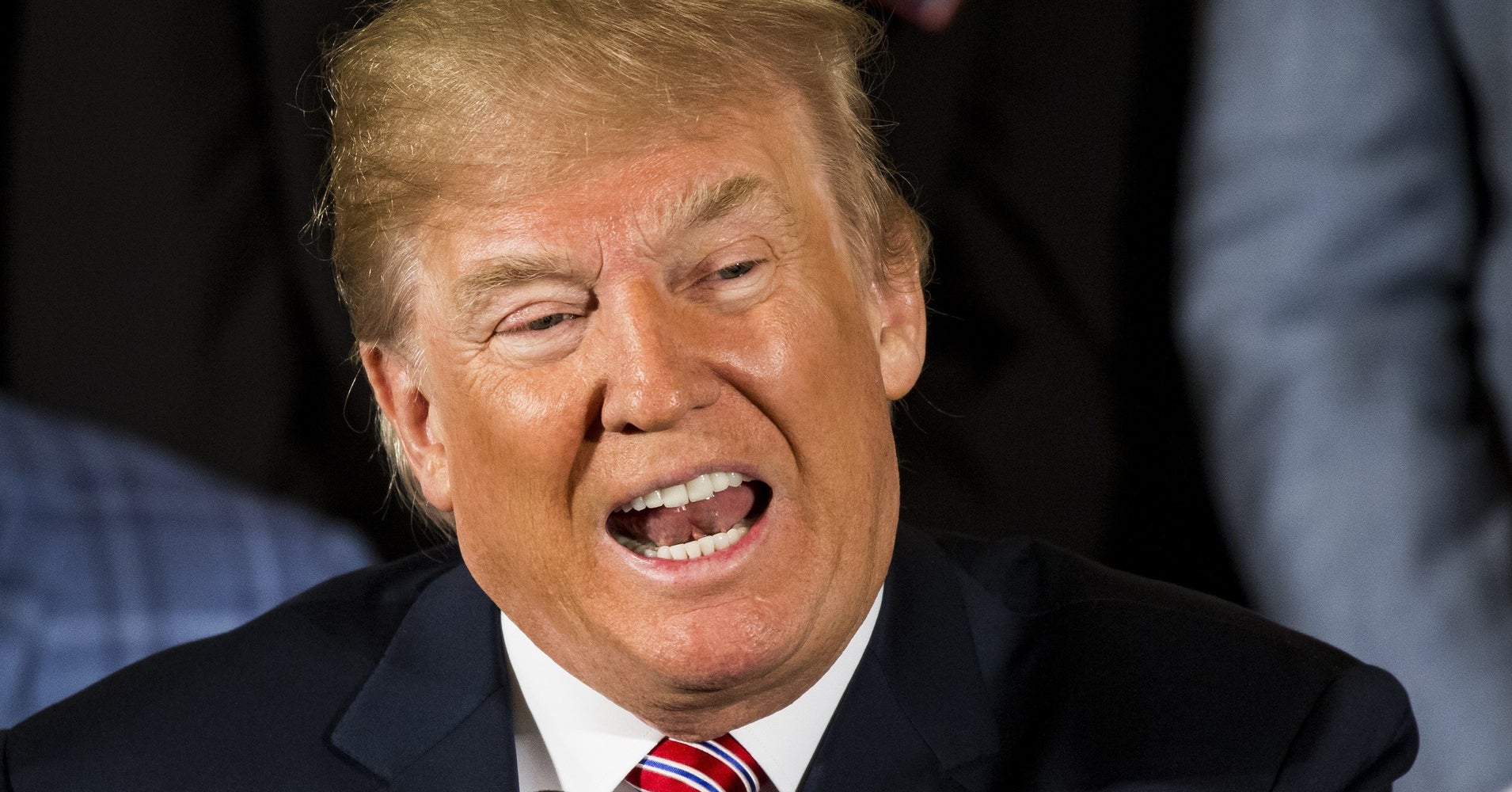 People online are mocking President Donald Trump's "amped up" response to the latest turn in the Russia probe.
On Monday, GOP lawmakers on the House Intelligence Committee concluded that they'd found no evidence of collusion between Trump's campaign and Russian officials during the 2016 election.
They also said that while Russian intelligence interfered in the election, they didn't do so to help Trump, a finding at variance with that of U.S. intelligence agencies.
Trump welcomed the news with this tweet, which he posted in all caps:
THE HOUSE INTELLIGENCE COMMITTEE HAS, AFTER A 14 MONTH LONG IN-DEPTH INVESTIGATION, FOUND NO EVIDENCE OF COLLUSION OR COORDINATION BETWEEN THE TRUMP CAMPAIGN AND RUSSIA TO INFLUENCE THE 2016 PRESIDENTIAL ELECTION.

— Donald J. Trump (@realDonaldTrump) March 13, 2018
It did not go unnoticed by fellow Twitter users, who were quick to call out Trump over his lack of internet etiquette — as the use of all-caps when posting online is often code for yelling:
Trump's poker tell would be yelling I HAVE VERY GOOD CARDS PROBABLY THE WINNING HAND DON'T BET IF YOU DON'T WANT TO LOSE MONEY BECAUSE I AM GOING TO WIN THIS HAND https://t.co/G7HflEBbAA

— Ken Tremendous (@KenTremendous) March 13, 2018
And not a god damn person with any god damn sense believes this report – not even GOP committee members, who have barely any sense at all.

ALL CAPS WON'T MAKE IT MORE BELIEVABLE, you freak show.#Maddow https://t.co/rsb8KOGONG

— Polly Sigh (@dcpoll) March 13, 2018