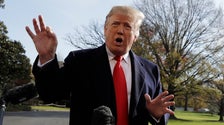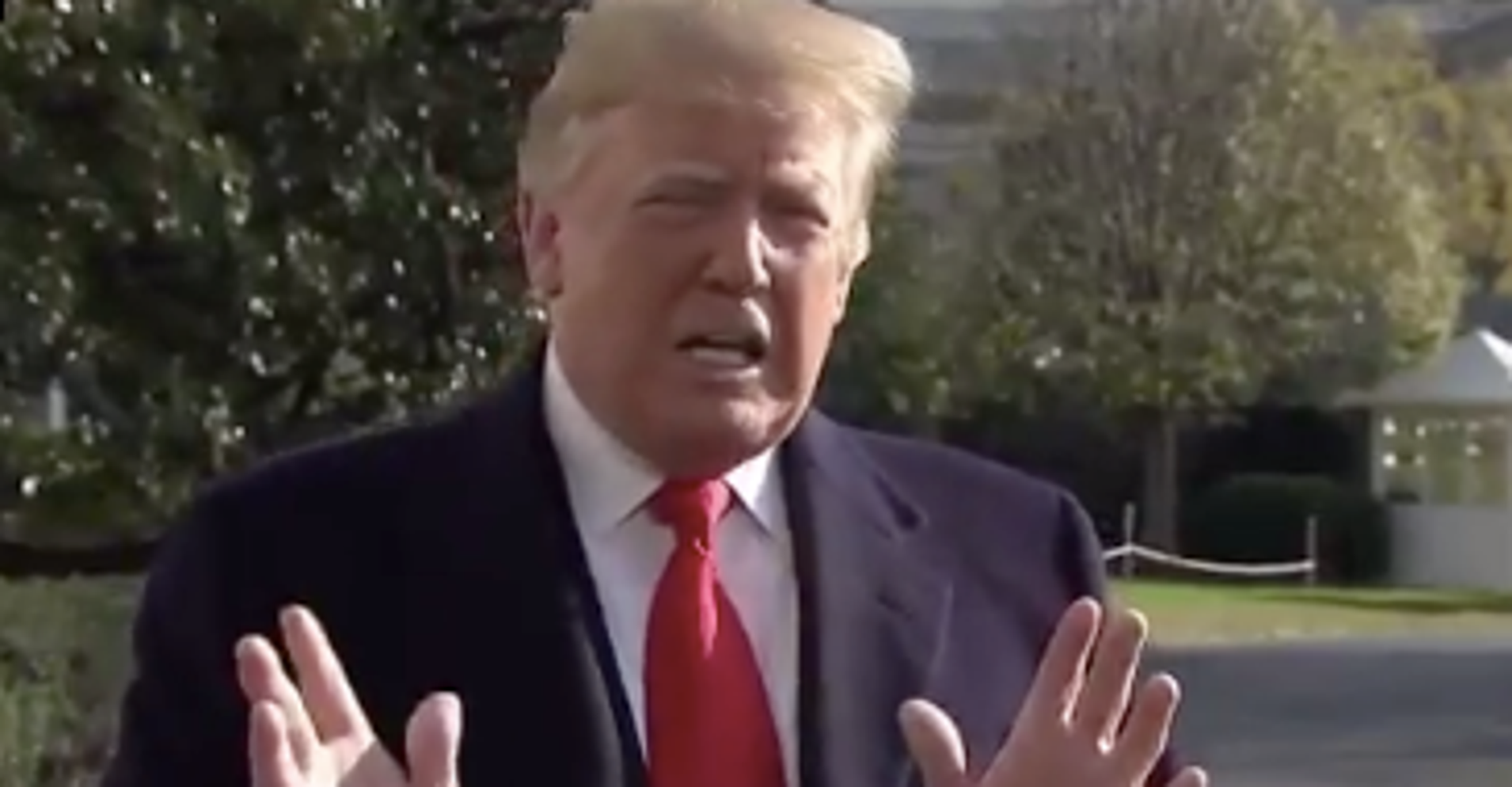 Cohen is "weak" and "not a very smart person," Trump told reporters on the White House lawn, adding that he believes Cohen is "lying" to get a reduced prison sentence.
Asked why he hired Cohen in the first place if he's such "a bum," Trump replied that the lawyer had once done him "a favor."
″A long time ago, he did me a favor," the president said.
At a court hearing in Manhattan on Thursday, Cohen pleaded guilty to a criminal charge, admitting that he'd made false statements to Congress about his efforts to pursue a Trump Tower deal in Russia during the 2016 presidential campaign. 
Cohen's guilty plea Thursday in the U.S. District Court for the Southern District of New York marks the latest twist in Mueller's investigation into Russian interference in the 2016 election and whether the president obstructed justice.
Cohen reportedly told the court that discussions about a Trump Tower real estate project in Moscow continued into June 2016 and that Trump and his family members had been briefed about it multiple times.
Earlier, Cohen had falsely told the House intelligence committee that the discussions ended in January 2016.
Trump said Thursday that he had decided not to pursue that project but that "there would have been nothing wrong if I did."
"This deal was a very public deal ― everybody knows about this deal," he told reporters. "I wasn't trying to hide anything."
Trump has repeatedly denied that he had any financial ties to Russia during his 2016 campaign, and has vehemently dismissed the suggestion that there was any collusion between his campaign and the Kremlin.
"Russia has never tried to use leverage over me," Trump tweeted in January 2017, days before he was inaugurated as president. "I HAVE NOTHING TO DO WITH RUSSIA – NO DEALS, NO LOANS, NO NOTHING!"