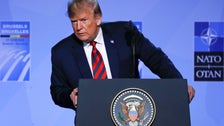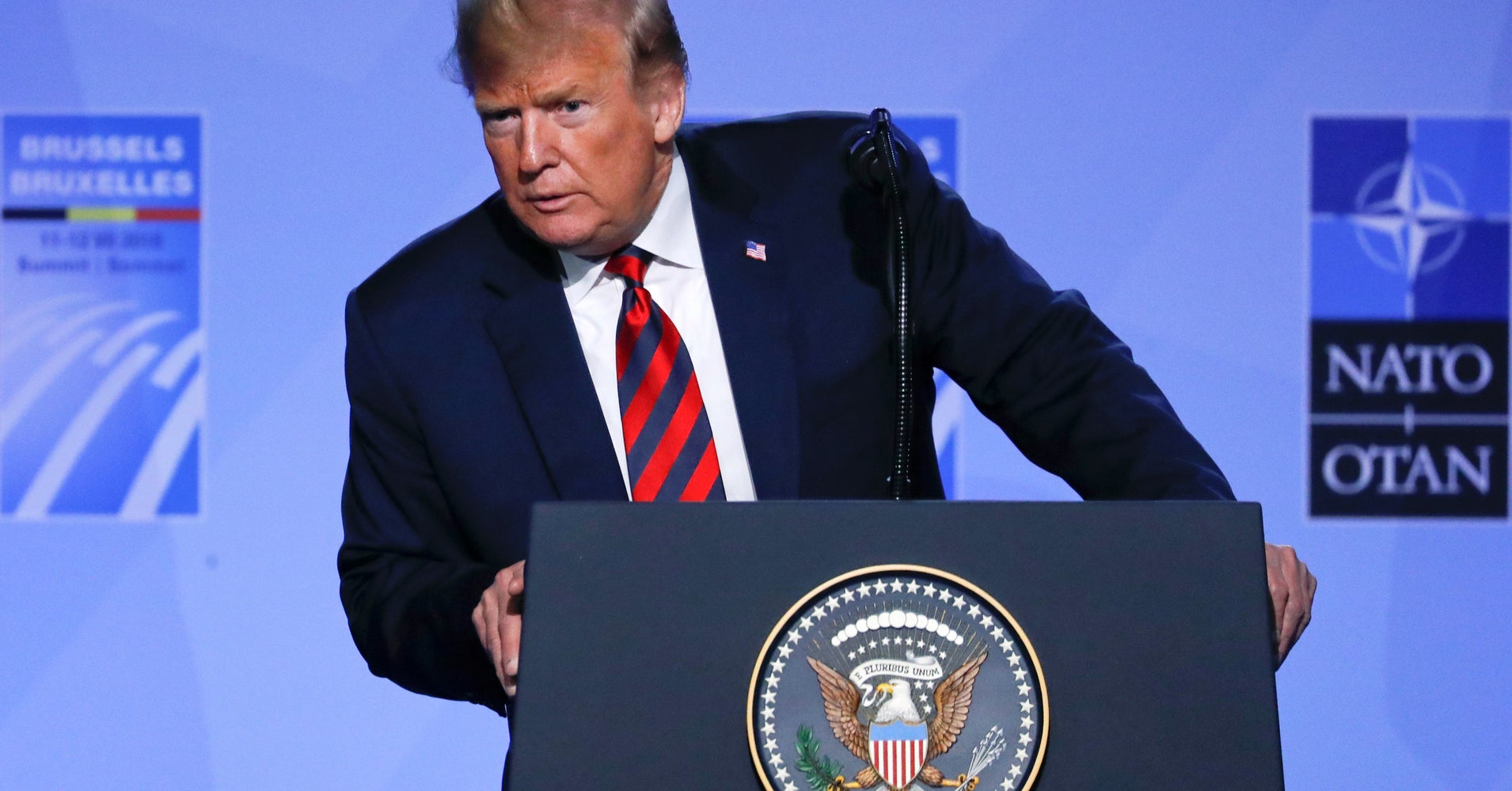 President Donald Trump on Thursday reaffirmed the U.S. commitment to NATO after days of threatening the body, taking full credit for increases in defense spending by member nations.
"We made a tremendous amount of progress today since last year," Trump said during a surprise news conference Thursday. "They've raised an additional $33 billion that's been put up by the various countries, not including the U.S. And the U.S. commitment to NATO is very strong."
NATO countries "really stepped up their commitment and stepped it up like they never have before," he added, saying the total spending amount could reach $40 billion and would be officially announced later in the day.
Trump said he let countries know during this week's summit that he was "extremely unhappy." As a result, he continued, "NATO is much stronger than it was two days ago."
NATO Secretary General Jens Stoltenberg specified Wednesday that the bloc was focused on its members increasing their defense spending to two percent of GDP. Trump called that figure "amorphous" on Thursday.
Despite the president's comments Thursday, however, NATO members had already previously pledged to incrementally increase to the two percent threshold by 2024 following Russia's 2014 invasion of Crimea.
Trump on Wednesday urged NATO members to instead hit their goal immediately and said that it should ultimately go even higher ― to 4 percent.
Macron confirmed that France does indeed plan to increase its defense spending to 2 percent, but insisted that it will only do so by the 2024 deadline.
Trump's remarks come a day after he blasted U.S. allies and NATO members, accusing Germany of being "captive to Russia" in an oil and gas deal and asking "What good is NATO?" on Twitter.
Trump has long ranted against U.S. NATO allies, and again accused them this week of not paying their fair share in defense spending.