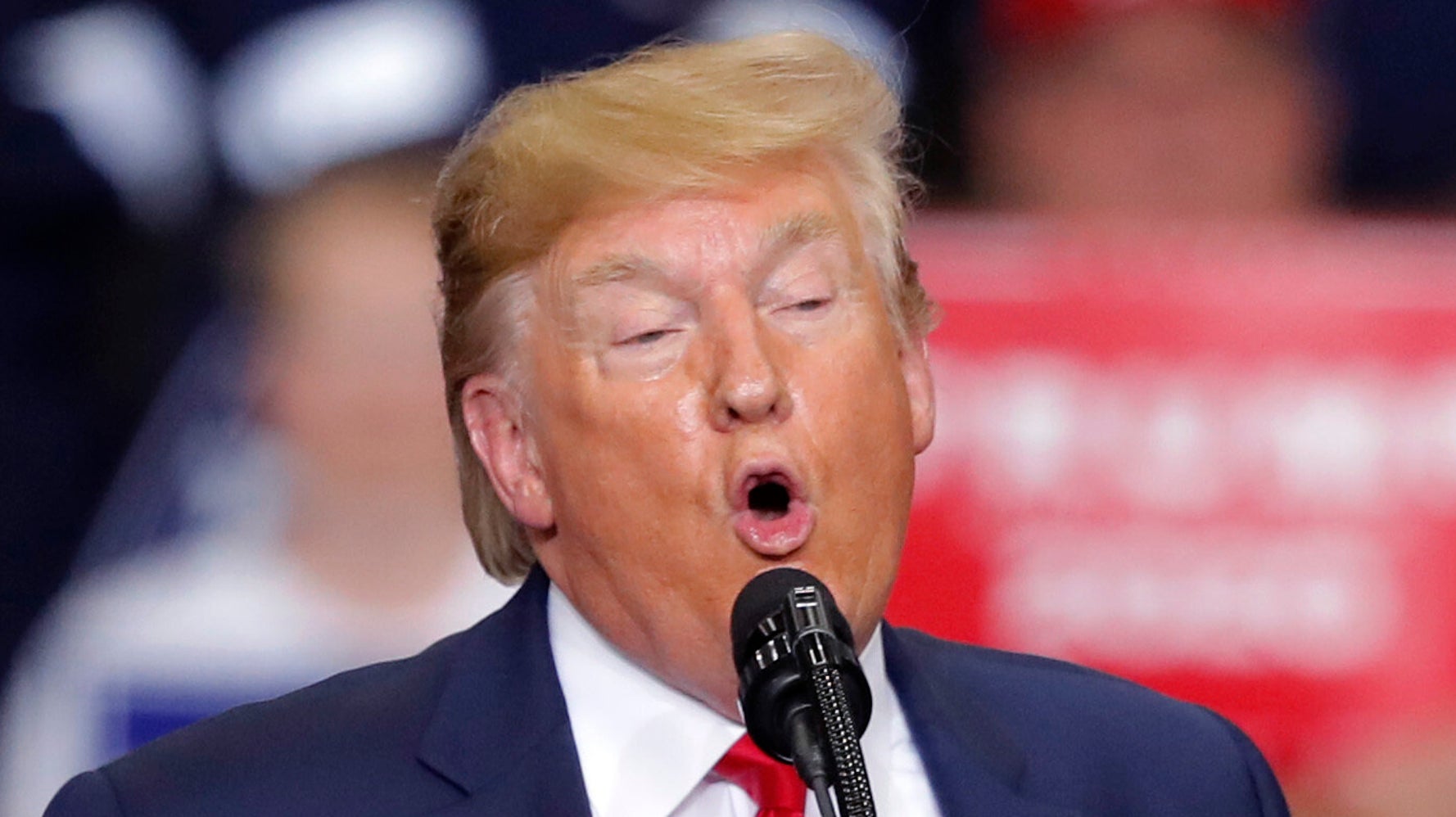 President Donald Trump on Tuesday night boasted on Twitter how it had been "a great day for Republicans" and "a great day for our Country!"
A great day for Republicans, a great day for our Country!

— Donald J. Trump (@realDonaldTrump) November 20, 2019
Many fellow tweeters, however, disagreed with Trump's assessment.
Some noted how a GOP-requested witness, former U.S. special envoy to Ukraine Kurt Volker, had in his congressional impeachment inquiry hearing against Trump rejected "conspiracy theories" embraced by the president.
"It's opposites day, apparently," tweeted one person. "This tweet has been brought to you from Upside Down World," added another.
AHHHHHHAHAHAHAHAHAHAHAHAHAHAHAHAHAHAHAHAHAHAHAHAHHOOOOOOOOOOOOHAHAHAHAHAHAHAHAAAHHHHHHAHAHAHAHAHAHAHAHAHAHAHAHAHAHAHAHAHAHAHAHAHHOOOOOOOOOOOOHAHAHAHAHAHAHAHAAAHHHHHHAHAHAHAHAHAHAHAHAHAHAHAHAHAHAHAHAHAHAHAHAHHOOOOOOOOOOOOHAHAHAHAHAHAHAHAAAHHHHHHAHAHAHAHAHAHAHA… (1 of 1,323,999) https://t.co/QMz5jkZR9e

— Rex Huppke (@RexHuppke) November 20, 2019
How can someone be this confidently delusional?

— CHIDI®️ (@ChidiNwatu) November 20, 2019
If this is your idea of a great day for Rethuglicans, I can't imagine what you'll have to say tomorrow.

But, yes, it was a great day for our country that so many true patriots came forward and confirmed what you confessed to – the bribery & extortion of Ukraine.

— D Villella ❄️ (@dvillella) November 20, 2019
This tweet has been brought to you from Upside Down World.

— Trumpy Trumpy (parody) (@outofcontroljb) November 20, 2019
The President is the subject of an impeachment inquiry, which will result in his impeachment, because he withheld essential military aid to an ally for personal political favors, but you think it was a "great day for our Country" because Jim Jordan spoke fast at people.

— Avi Bueno (@Avi_Bueno) November 20, 2019
In all seriousness… what alternative universe are you living in?

— Angela Belcamino (@AngelaBelcamino) November 20, 2019