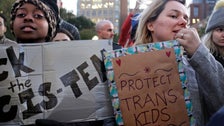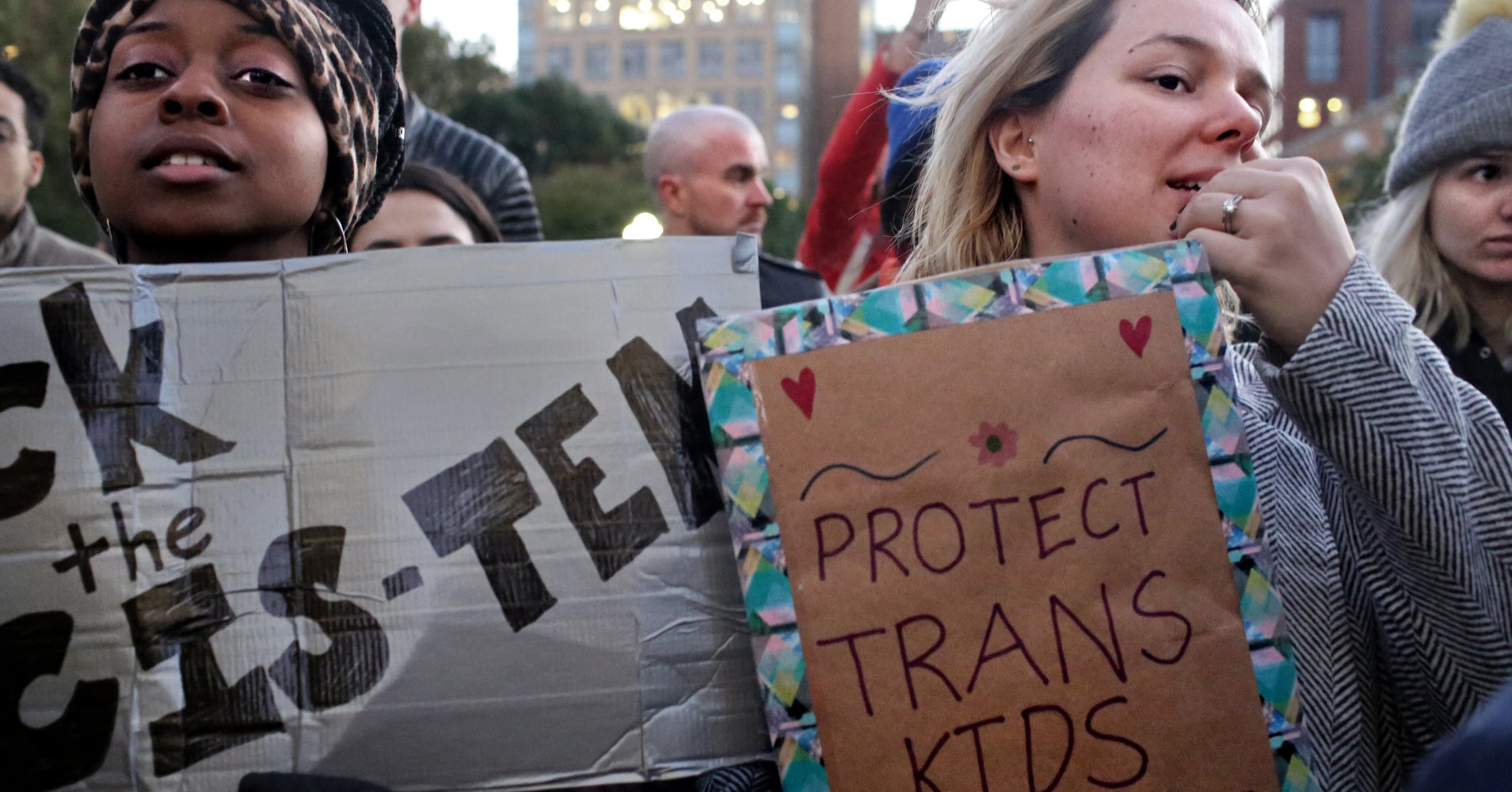 Hundreds of protesters gathered in New York City's Washington Square Park on Sunday night, angrily reacting to reports that the Trump administration is considering a narrower legal definition of gender.
The move would be tantamount to the government's declaring there's no such thing as "transgender" and would effectively exclude transgender and nonbinary people from basic civil rights protections currently guaranteed by federal law. 
Understandably, LGBTQ advocacy groups like the National Center for Transgender Equality, Lambda Legal and GLAAD responded with force.
"I am livid but clear-headed," NCTE Executive Director Mara Keisling said Monday before the White House protest. "We will be here long after this administration is in the trash heap."
We won't be erased.
We won't be erased.
We won't be erased.
We won't be erased.
We won't be erased.
We won't be erased.
We won't be erased.
We won't be erased.
We won't be erased.
We won't be erased.#WeWontBeErased.
And we won't stop fighting.

— Sarah McBride (@SarahEMcBride) October 21, 2018
See photos from the protests below: