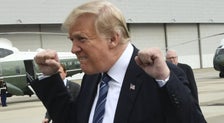 President Donald Trump's commemoration of the Sept. 11, 2001, terrorist attacks didn't exactly go smoothly. 
It didn't get much better from there. 
As he arrived at a memorial ceremony in Pennsylvania, he greeted supporters with a double fist pump: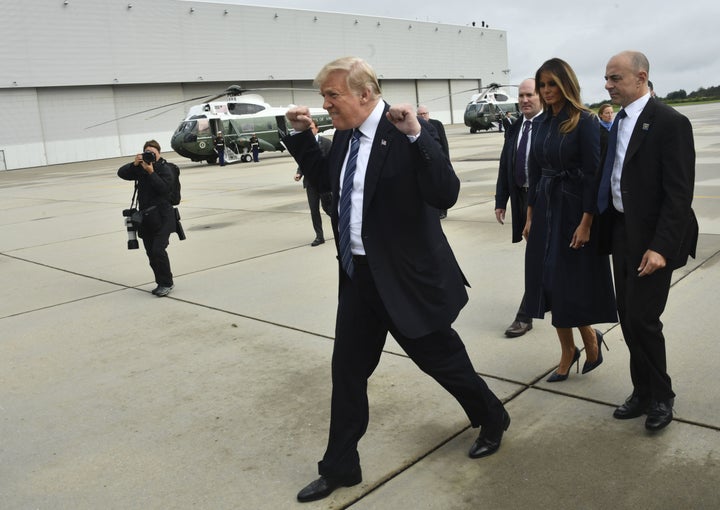 And in a third image, tweeted by Trump, the president claimed he was departing the White House for the memorial service.
But sharp-eyed viewers noted that he appeared to have recycled an old image. 
Present in the photo are former White House Communications Director Hope Hicks, who left in the spring, as well as Omarosa Manigault Newman, the former aide fired last year who has since written a tell-all book about her time in the administration: 
Twitter users weren't impressed with the images the president projected on a day normally reserved for solemn reflection: