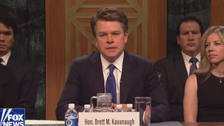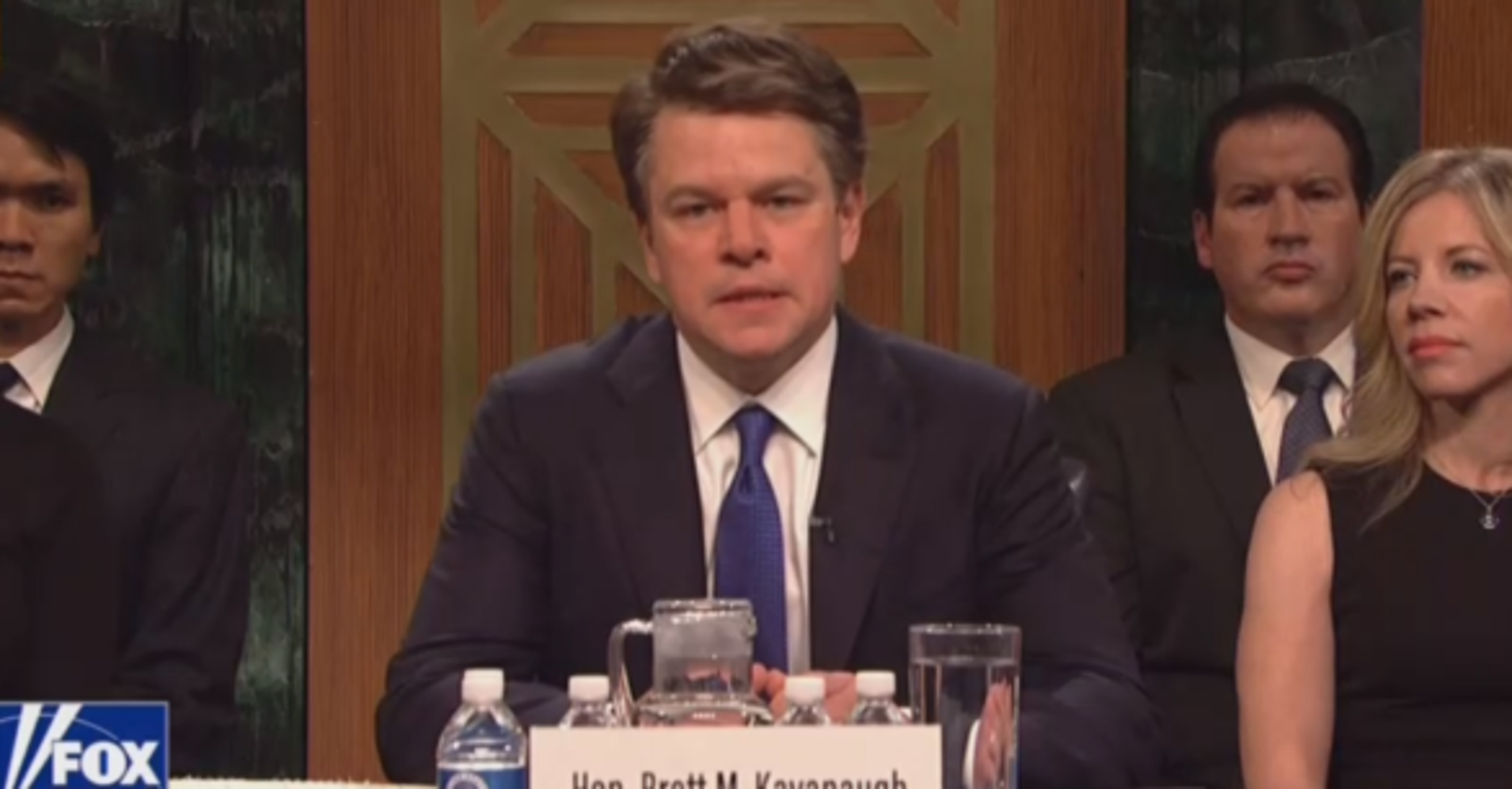 "Saturday Night Live" roared back big time in its 44th season opener with a jam-packed replay of Thursday's Brett Kavanaugh hearing.
In the instantly iconic sketch, Matt Damon unleashed a mega-furious impersonation of the Supreme Court nominee, entering the hearing room after "shadow boxing in the bathroom for 45 minutes."
"Let me tell you this: I'm gonna start at about an 11," Damon shouts. "I'm gonna take it up to a 15 REAL QUICK!" He said he practiced his speech "screaming into an empty bag of Doritos."
"This ain't no trial, no due process," McKinnon-as-Graham snarls. "This is hell. That's what it is. It's hell." 
Damon capped the sketch with a warning: "If you think I'm angry now you just wait until I get on that Supreme Court — because then you're all going to pay!"
Then he shotguns a can of … water.
Check out the clips above and below.