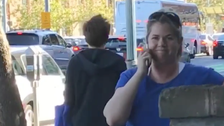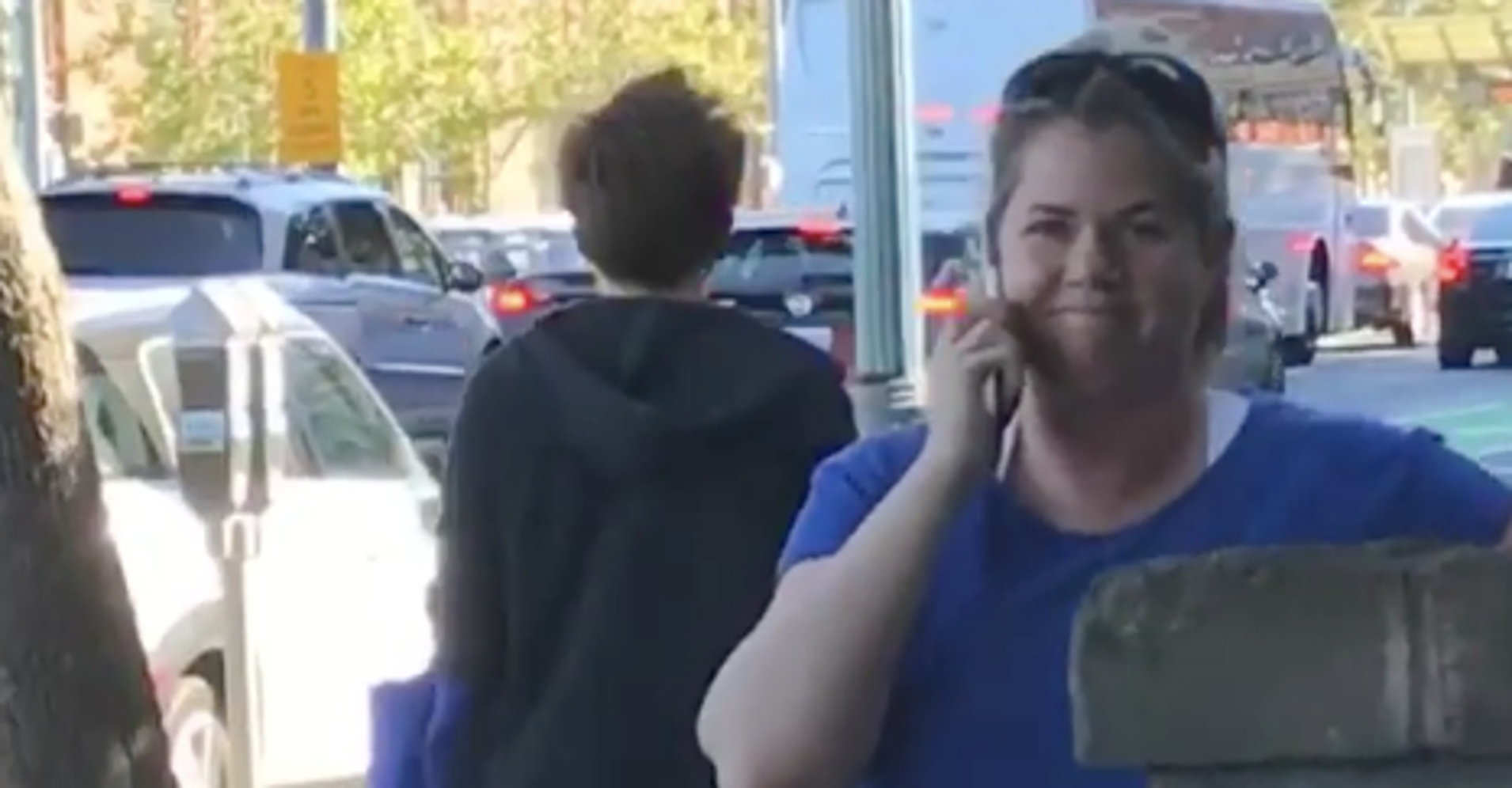 An apparent competition over who can call the police on people of color for no good reason is really ramping up.
In a video posted to Instagram on Saturday, an unidentified white woman in San Francisco was captured apparently calling the police on a nonwhite girl who's 8 years old. The child's supposed crime? Selling water "illegally." 
"This woman don't want a little girl to sell some water, she's calling the police on an 8-year-old girl," the child's mother, who took the video, says. 
The white woman seen on the phone then ducks down out of sight after seeing she is being recorded. It was not immediately known if she was calling police, and the San Francisco Police Department did not respond to a request for comment.
The woman who shot the video, whose Instagram handle is ladyesowavy, did not immediately respond to a message seeking comment, 
"Don't hide, the whole world gonna see you, boo," the woman filming says.
"Yeah, and um, illegally selling water without a permit?" the white woman says into the phone.
"On my property," the mother responds.
"It's not your property," the white woman says.
And who is the little girl so villainous as to sell water on a hot day in front of her home? The girl's mother posted a short Instagram story of her, and she's pretty darn adorable.
The incident bears a striking similarity to one in April in which a white woman in Oakland called the police on a black family for attempting to set up a grill in a park. As the video went viral, the woman was given the nickname "BBQ Becky."
In this most recent case, Twitter users have taken to calling the new party crasher "Permit Patty."
The entire ordeal should be a reminder for white folks who may be itching to call the cops on innocent people: The next time you think about doing it, mind your own damn business instead.