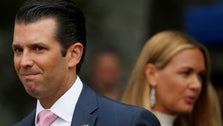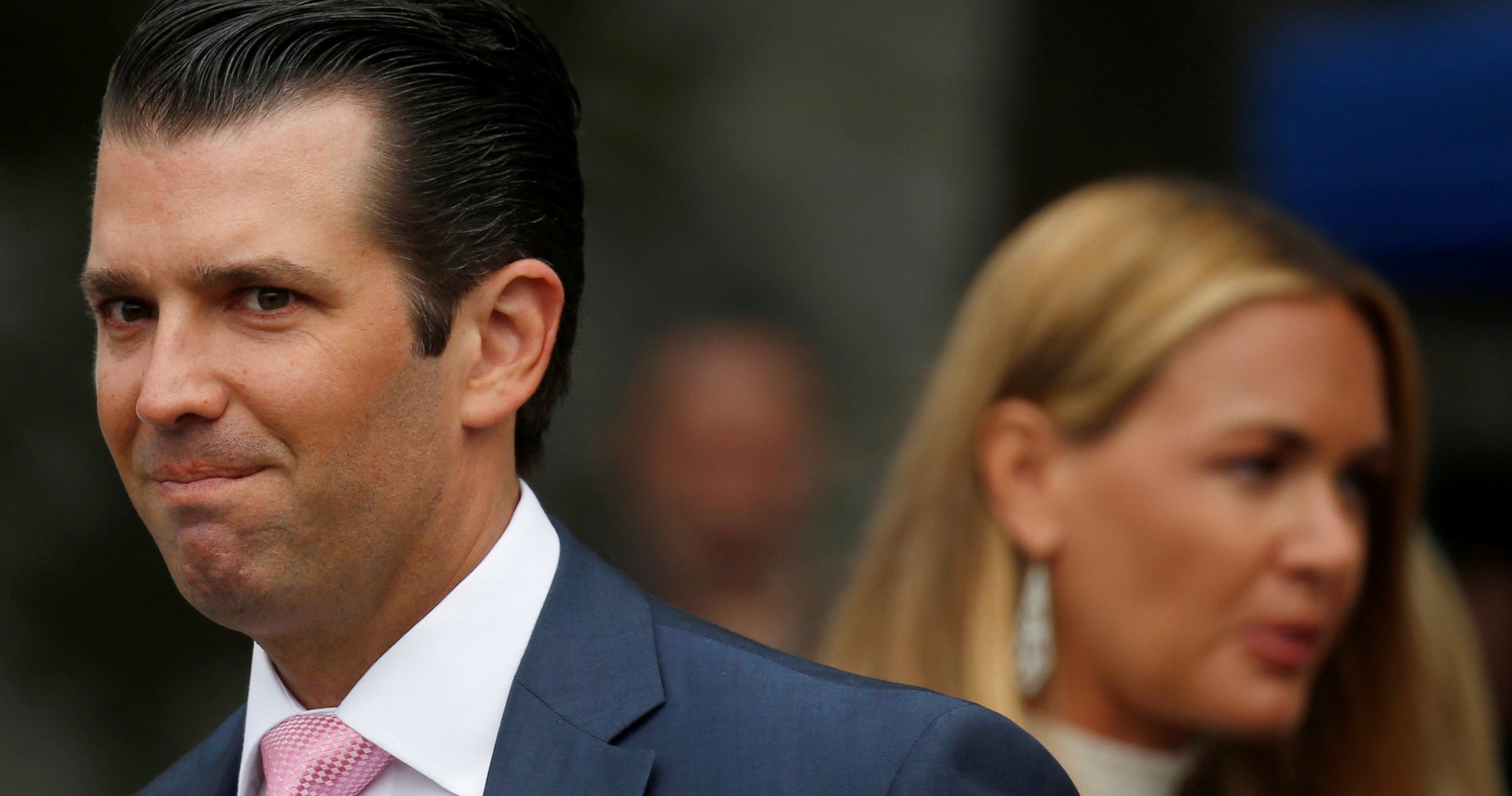 The Wall Street Journal is reporting that Donald Trump's personal attorney Michael Cohen killed a story Us Weekly was preparing about an affair Donald Trump Jr. allegedly had with a "Celebrity Apprentice" contestant.
The Journal reported that Cohen managed to stop a story in Us around 2013 about Donald Jr.'s alleged relationship with contestant Aubrey O'Day of the singing duo dumblonde in 2011 to 2012, according to unnamed sources. The newspaper did not say how Cohen managed to quash the piece.
Us Weekly is owned by American Media Inc., which also owns The National Enquirer. That publication has been accused of paying $150,000 to buy all the rights from former Playboy model Karen McDougal about an alleged affair with Donald Trump that the Enquirer never planned to publish.
Vanessa Trump last month filed for an uncontested divorce from her husband in Manhattan Supreme Court. 
"After 12 years of marriage, we have decided to go our separate ways," said a statement by the couple, according to CNN. "We will always have tremendous respect for each other and our families. We have five beautiful children together, and they remain our top priority."
The information about Us Weekly was part of a larger piece in the Journal. The paper tracked Cohen's hush-money payments to both Stormy Daniels, the adult entertainment actress who has claimed she had an affair with Donald Trump, and to the Playboy Playmate mistress of major GOP donor and venture capitalist Elliott Broidy. 
Broidy issued a statement last week confirming that Cohen had arranged a payment of $1.6 million to the Playboy model after Broidy learned she was pregnant. She subsequently decided to have an abortion, said Broidy, who stepped down as the Republican National Committee's deputy finance chairman after the news broke.
The payment to Daniels came from Delaware company Essential Consultants LLC, sources told the Journal. Broidy paid Cohen's $250,000 fee for arranging the $1.6 million to the Playboy Playmate to the same company, the newspaper reported.
Cohen's office was raided last week by the FBI as part of a criminal probe.