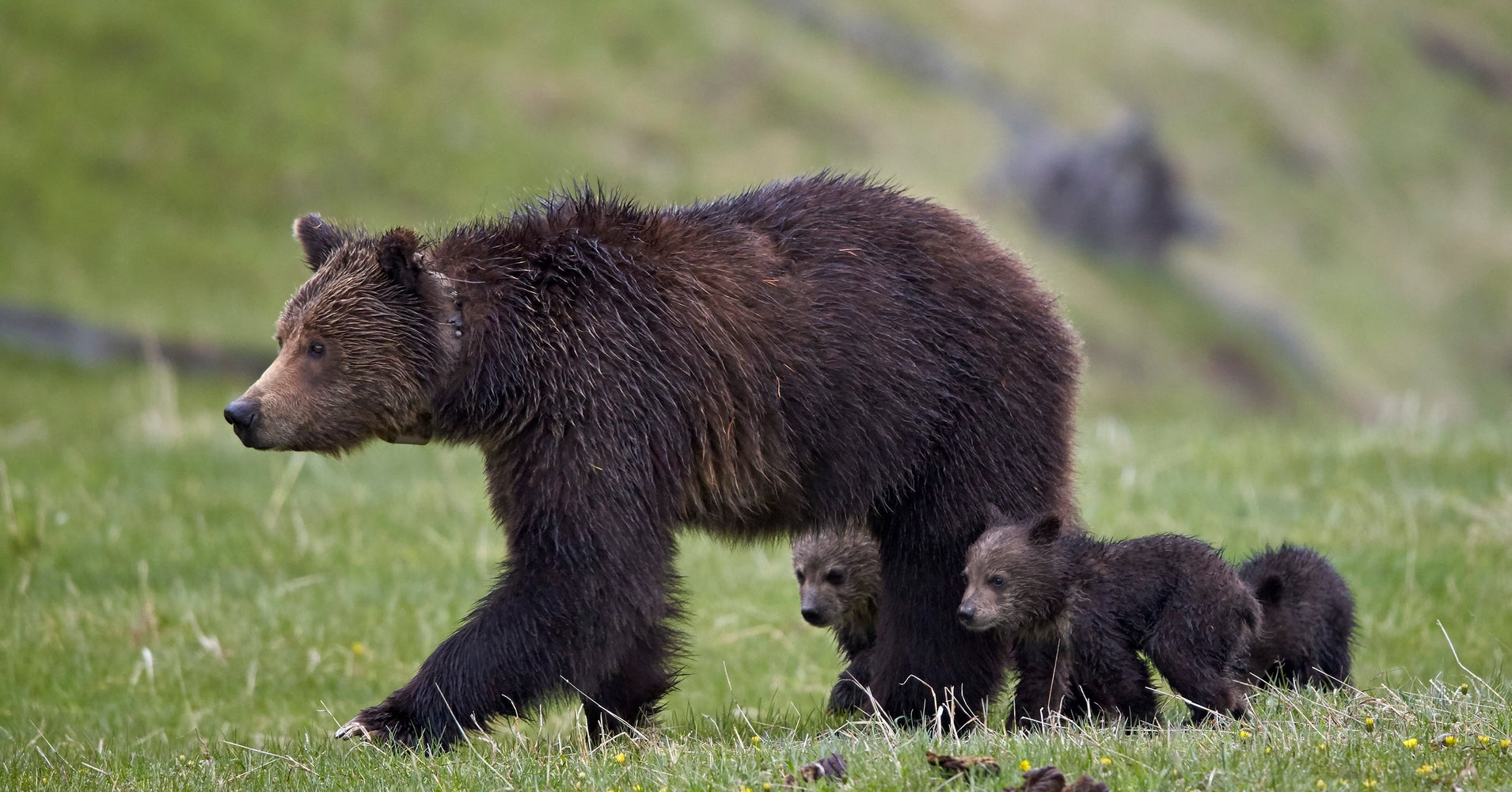 Wyoming officials have approved the state's first grizzly bear hunt in more than 40 years, allowing for up to 23 bears to be killed this fall. 
The unanimous vote by the Wyoming Game and Fish Commission came less than a year after the grizzly bear population in and around Yellowstone National Park lost federal protection under the Endangered Species Act.
The hunting season is slated to open in September. One permitted hunter at a time will be allowed to harvest a total of up to 11 bears, including one female, in a core grizzly habitat outside Yellowstone and Grand Teton national parks known as the Demographic Monitoring Area. Another 12 bears, either male or female, can be harvested outside that core habitat area. 
Dan Thompson, manager of large carnivores for the state wildlife department, said during a presentation Wednesday that the management proposal is "conservative" and based on years of scientific study of the Yellowstone population.
"Hunting is another management tool within the suite of options that we currently have for the future conservation of grizzly bears," he said, adding that the proposed hunt is "not going to negatively impact the overall population of grizzly bears."
In June of last year, more than four decades after the species was listed as endangered, federal authorities announced that Yellowstone grizzlies had recovered to the point that they no longer required federal protection. The Interior Department estimates the population to be around 700 bears ― up from as few as 136 in 1975 ― and has said multiple factors indicate it "is healthy and will be sustained into the future."
"This achievement stands as one of America's great conservation successes; the culmination of decades of hard work and dedication on the part of the state, tribal, federal and private partners," Interior Secretary Ryan Zinke said at the time.
More than a dozen Native American tribes and activists sued the federal government in late June, arguing that lifting endangered species protections would violate tribal religious beliefs. The Northern Cheyenne Tribe and several conservation nonprofits, including the Sierra Club and the Center for Biological Diversity, filed a separate complaint in August in an effort to restore ESA protections for the bears.