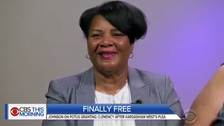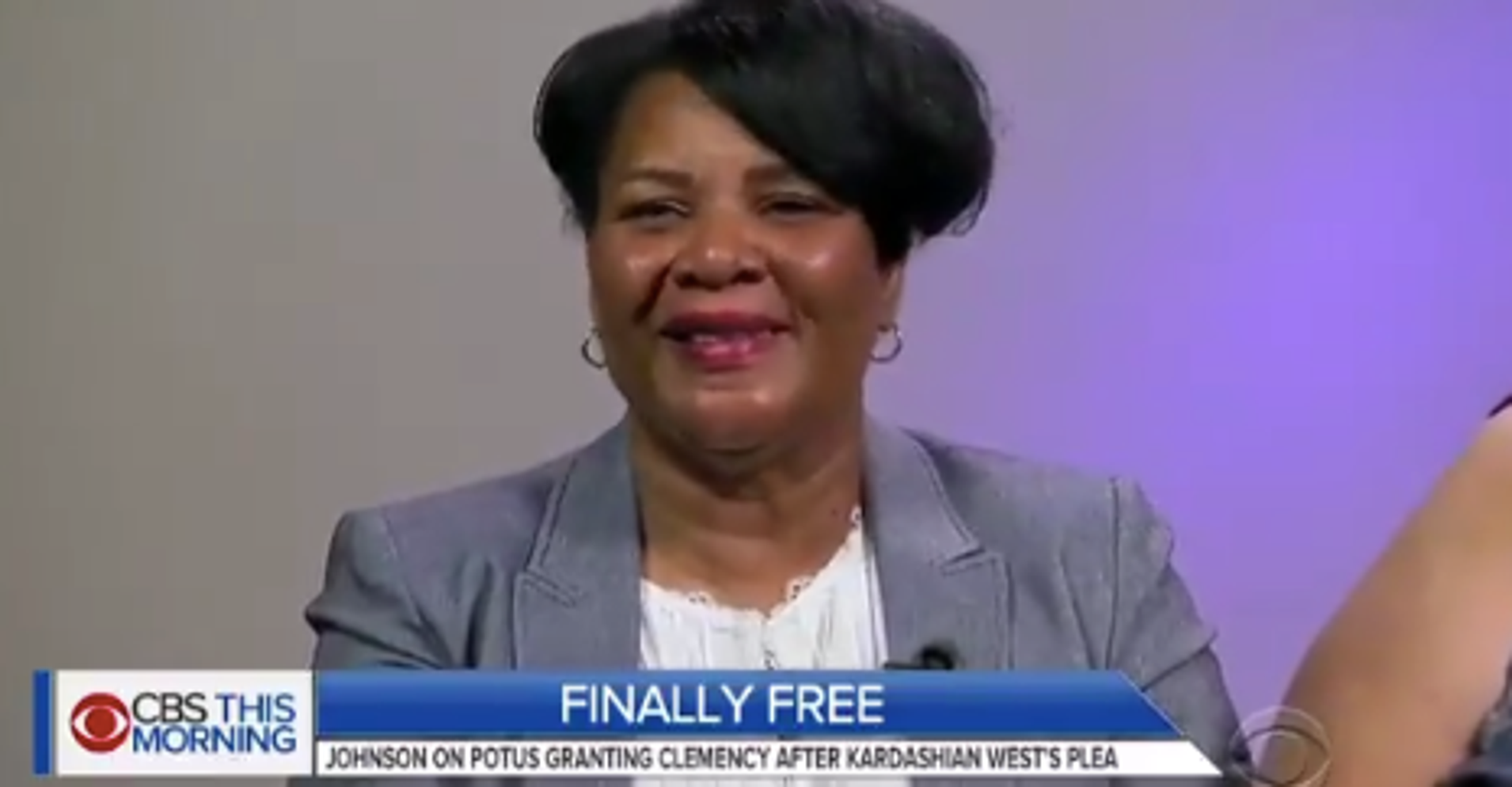 Alice Johnson, the 63-year-old woman whose life sentence was recently commuted by President Donald Trump, offered an emotional thank you to Kim Kardashian Thursday for helping to secure her release.
"I want to tell my war angel that I thank you for never giving up, that you did it," Johnson said during an appearance on "CBS This Morning."
"You never gave up on me," she continued. "You fought and you fought until I was free. And that was one thing that she told me is that she would not give up on me. And I'd just like to thank her and hug her."
Trump announced Wednesday that he had granted Johnson clemency, days after Kardashian met with him at the White House about prison reform and sentencing. She was released the same day after serving 21 years in prison.
Johnson said Thursday that she hopes to make Trump "so proud" of her.
"I would tell President Trump, 'Thank you so much. That I am going to be that one that is going to make you so proud.' And I hope that my life encourages him to do this for others too," Johnson said.
Although Kardashian's advocacy undoubtedly aided in Johnson's release, prison reform activists have attempted to secure her clemency for years.
Johnson pledged Thursday to help other first-time, nonviolent drug offenders facing life sentences seek justice.
"I turned my life all the way around in prison and decided I'm not going to just do time or let time do me," she said. "I'm going to do the most of this opportunity and I'm going to be a service to others because really that's what life is about. Life is more than just living for yourself."