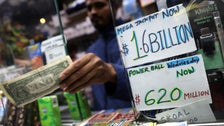 At least one winning ticket was sold in South Carolina for Tuesday night's record-shattering Mega Millions jackpot worth at least $1.6 billion, the state's official lottery website reported.
Those results have not yet been certified and of Wednesday morning, it's unclear if any additional tickets matched all six numbers in other states.
The winning numbers were 5-28-62-65-70, with a Megaball of 5.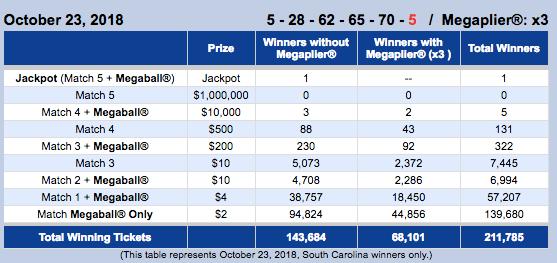 California Lottery officials announced that no one in the state had won the top prize, but noted eight tickets had matched five of six numbers to claim $1 million each.
The jackpot winner can choose to take either an annuity for the full prize, paid out over 30 years, or a lump sum that would come to about $905 million before taxes.
This is a developing story, check back for updates.